General Blog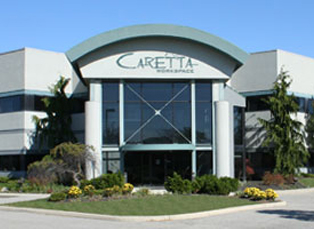 Visit our Factory and Showroom

You can see Caretta Workspace products at our Showroom and Factory at 635 Enterprise Drive, Lewis Center, OH 43035. We are open Monday-Friday 8am to 5pm, or by appointment. (877) 422-1088. Click More Info to get a map.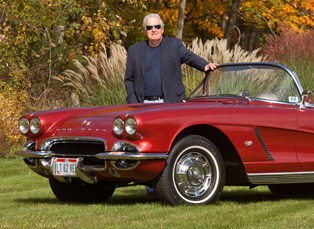 About the Designer

Larry Tracewell is the Founder of Caretta Workspace and Designer of all of the beautiful and functional desks, tables, led lamps and other unique Caretta products.


Subscribe to our Newsletter

See our Shipping Options

Here are what some of our customers are saying about their new Caretta office.
Devious Media has created over 100 interactive television (ITV) applications across just about every genre. It's a given that they use a lot of technology in their workspace. That's why when it came to updating their office, they turned to Caretta workspace.
Hey MacWorld and PCWorld readers! Look for our new ad in your May issue.MacWorld gets shipped to subscribers on April 5, and will be available on news stands April 10. Our ad is in the Marketplace on page 93.PCWorld gets shipped to subscribers on April 12, and will be available on news stands April 17. Our ad is on page 53.Check it out!
Thank you to our friends at HomeFixated.com for writing a nice article about Caretta workspace!
Hello Pinterest Fans! If you see anything that you like from Caretta Workspace, Feel free to Pin It!
Q: If computer equipment is getting smaller and everything is going "wireless," then why does my workspace still have cords and cables running everywhere?A: That's because most office furniture was never really designed to handle modern technology. It doesn't have to be this way. As technology evolves, so should your workspace. The latest innovation from Caretta Workspace can integrate your computer into your desk. That means you can plug your tablets, smart phones and USB devices directly into the work surface. Multiple flat screen displays can be mounted directly to the desk. A large cable tray is easily accessible to hide all of your wires and cables. Everything is neatly plugged into a large power strip hidden beneath the work surface, with just a single power cable coming out. You can even cleanly integrate 19" rack mounted equipment right to the workspace.
Check out our new Type 31 Loft Desk. It has all of the functionality of the Type 21 Desk, but in a smaller form factor. The Type 31 Loft Desk is only 45 inches wide. Find out more informaion under the "Desks" tab at CarettaWorkspace.com.
We are going to have a Type 21 Desk and a few other items at the WIRED Store in New York City, November 18 - December 24th. Come check us out!The location for this years store is in Times Square at the corner of 42nd St. and Broadway. It is in the former ESPN Zone location.I'll see you there!
American hardwoods, when well managed, are one of our greatest renewable resources.With Caretta Workspace's manufacturing facility located centrally in Ohio, we're in a region known for some of the most beautiful hardwoods in the world, and our wood supplier is located just down the road.
The September 2011 edition of WIRED Magazine now hitting news stands and mail boxes all around the country. Readers will find something special on page 152, as they can see Caretta Workspace's first advertisement in the WIRED Exchange.
Caretta Workspace blends design and technology to create a work environment that's personal, beautiful and unlike anything you'll find from any other furniture manufacturer.
Anyone who works at a home office or in a small office understands the importance of keeping things organized. Caretta Workplace was founded with this in mind.