Caretta Workspace joins the Ohio Forestry Association
June 18, 2019
We are proud to announce that Caretta is now a member of the Ohio Forestry Association! This new partnership helps confirm our commitment to supporting sustainable forestry by connecting us with networks and resources who are the best in their field.

More than 73% of the forest and woodlands in Ohio are owned by private, non-industrial land owners. By carefully managing these valuable resources, the health of the forest continues to grow. This not only provides us with an outstanding supply of hardwood for the local economy, but also provides other benefits like supporting wildlife habitats, recreational activities, scenic beauty, soil erosion reduction, water quality improvement, and maintaining a diverse plant and animal community.

The Ohio Forestry Association "supports the management of Ohio's forest resources and improvement of business conditions for the benefit of its members in their endeavors to engage in forestry-related industries and enterprises."

Members of the Ohio Forestry Association are supported through a vast network of primary and secondary manufacturers and suppliers. Through the OFA, Caretta is able to connect directly with local loggers, lumber producers, suppliers, and more to ensure a quality, sustainable product.

Caretta is committed to using only sustainable hardwoods grown and harvested here in Ohio. Ohio's hardwood forests are sustainably grown, meaning the rate of growth in the forests surpasses the rate of harvest. All of our wood is harvested, milled, and dried locally in the state of Ohio, resulting in lower emissions than if it was transported to an out-of-state facility. Local suppliers also provide environmentally-friendly glues, finishes, and other materials needed for manufacturing the highest quality products possible.

As a secondary manufacturer, the Ohio Forestry Association endorses Caretta as a trusted source of fine furniture made from local, sustainable Ohio hardwood.
More Information: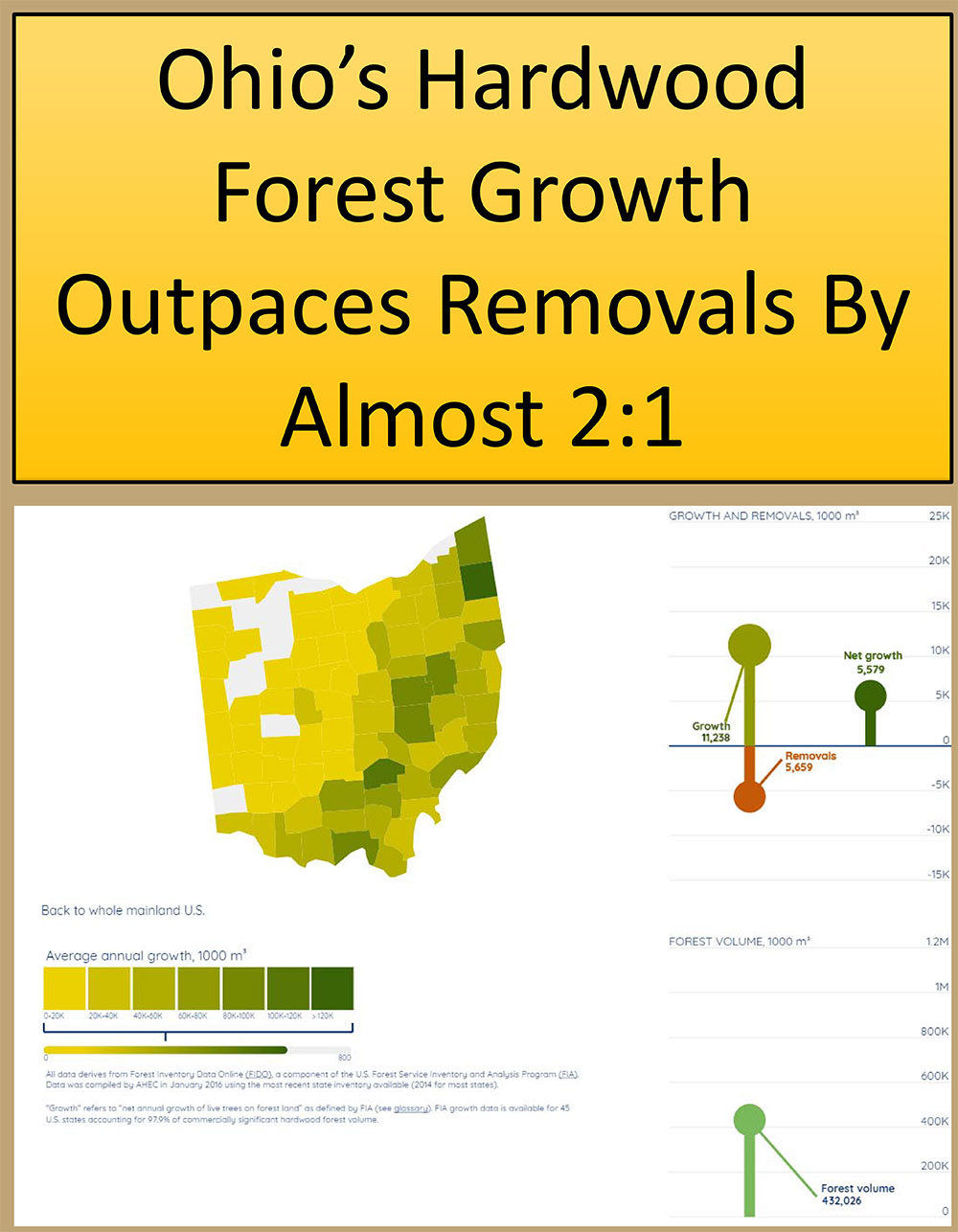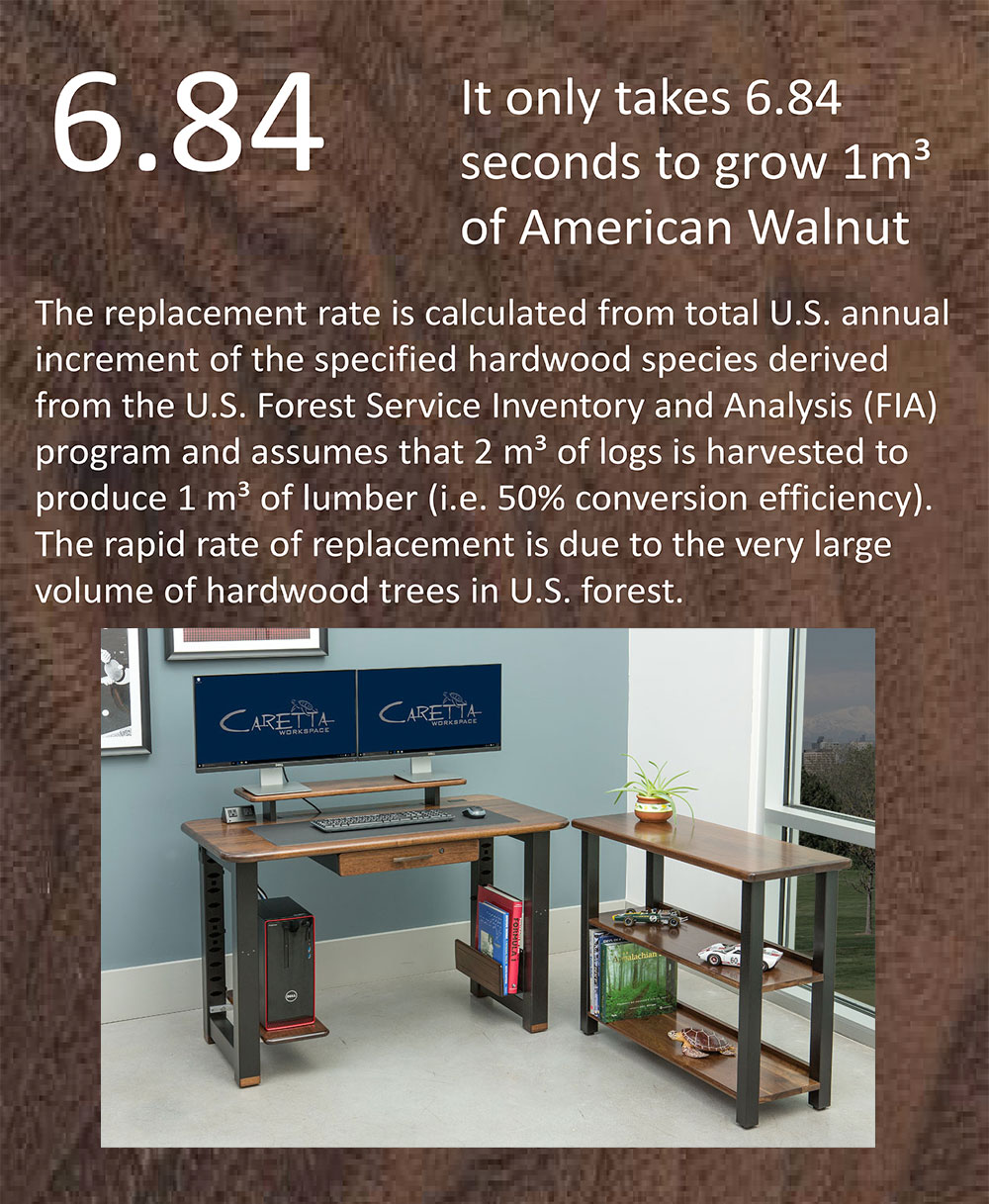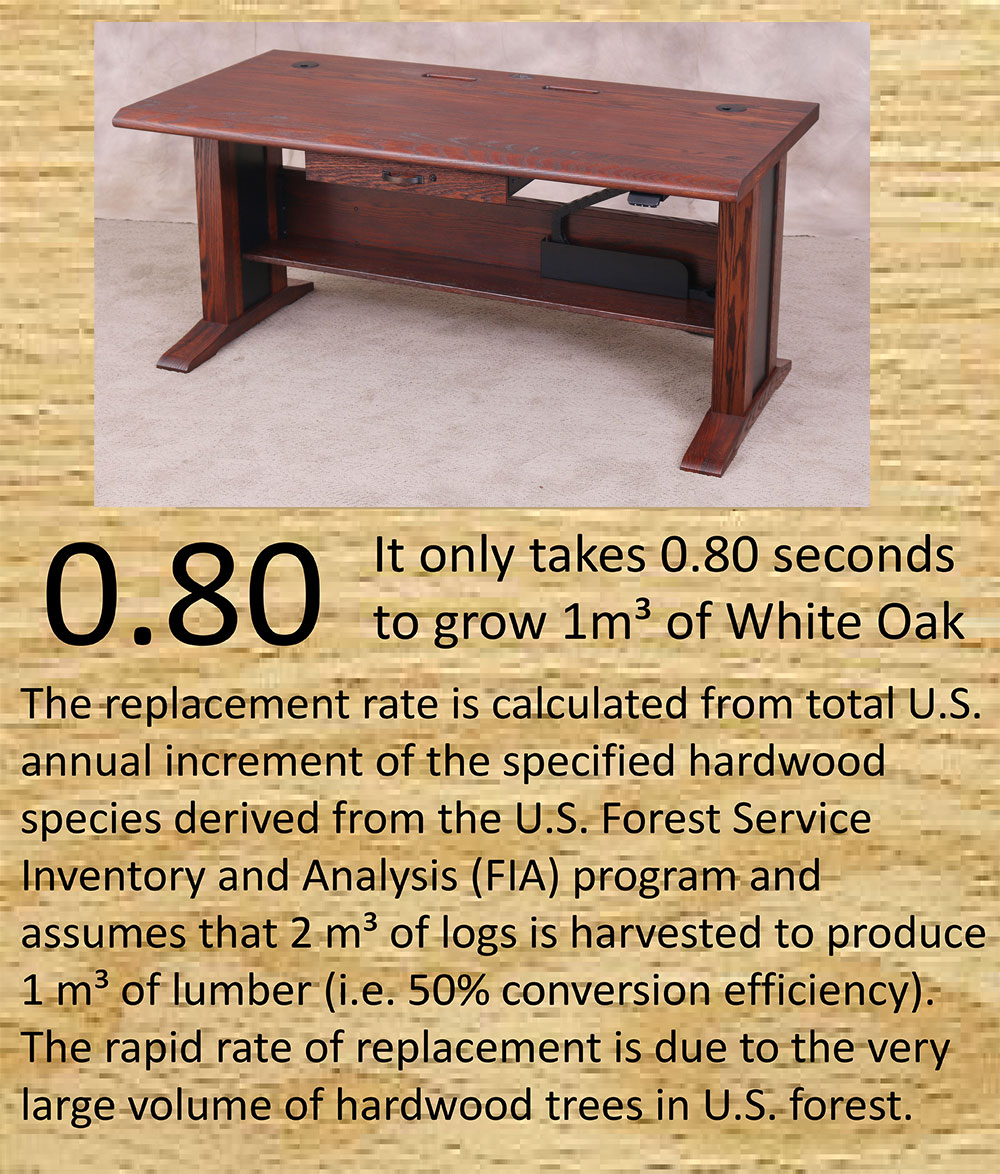 « Back to General Blog