Home Decor Tips: 4 Small Changes that Can Make a Big Impact
January 31, 2017
Home Décor Tips: 4 Small Changes that Can Make a Big Impact
If there's a place that should offer you respite from the hustle and bustle of daily life, then that's definitely your home. But when it's not precisely the eye candy you'd wish for, it's time to shake things up a bit. Now, you don't necessarily have to engage in floor-to-ceiling makeovers, as often less is more. Small changes in your home décor can have a really big impact and breathe new life into your quarters in no time.
Here are some cool tips on how to transform your apartment into your own personal little paradise.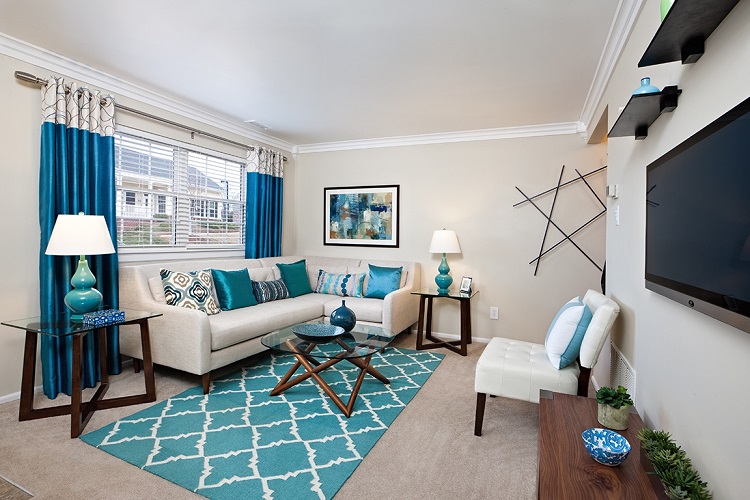 Image via RENTCafé
#1. Refresh the Walls
You may think that this is not that big a change, but adding a pop of color or some refreshing art to your walls will set the mood for the entire house. Pick some happy or bold colors and repaint one of the living room walls for an instant spark of vitality. When it comes to decorating your bedroom, choose peaceful blues or soothing shades of green, as these colors are known to induce an instant state of relaxation.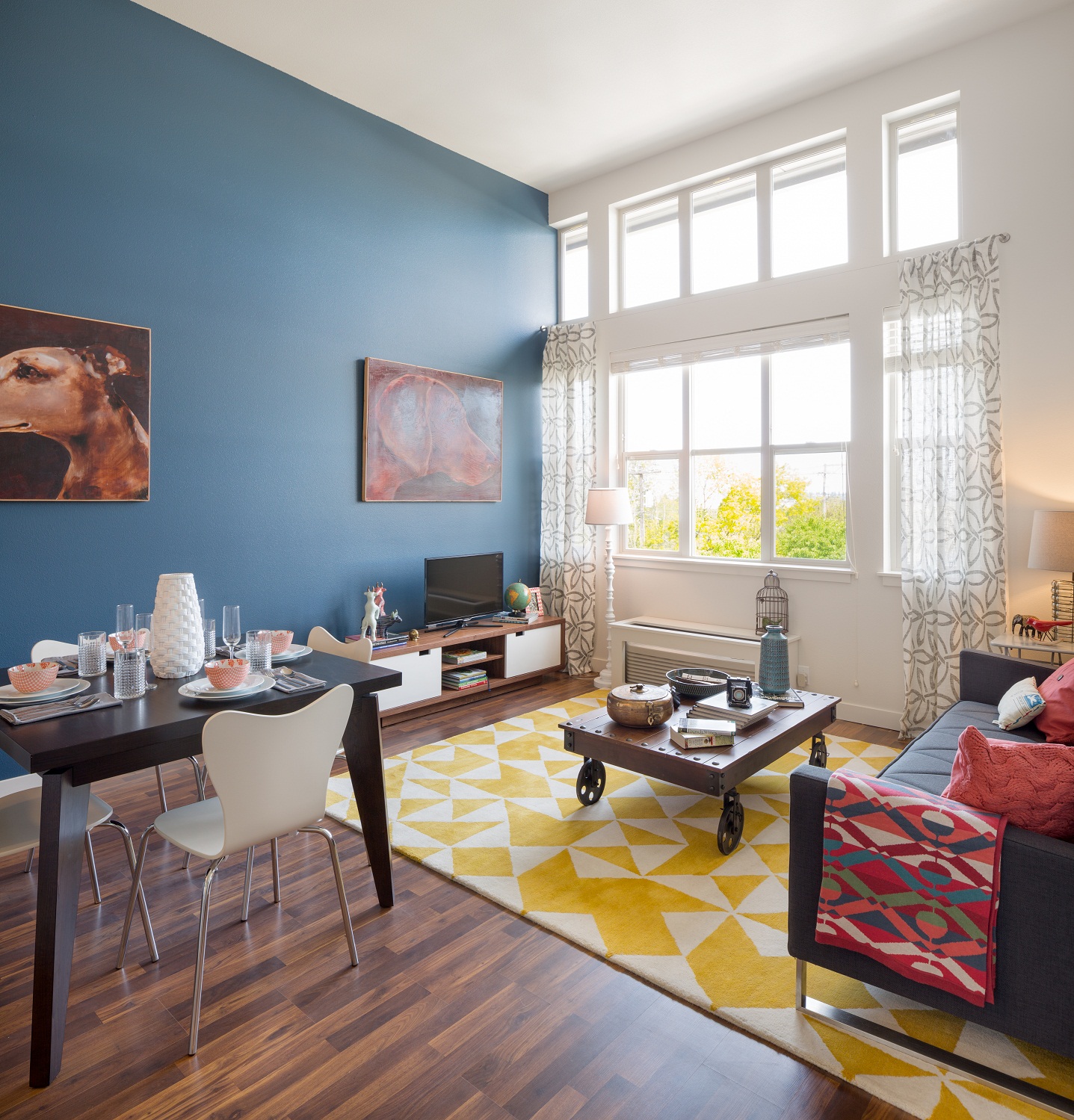 Image via RENTCafé
#2. Brighten the Rooms
Good light can make even less spacious rooms feel bright and airy. To ensure a nice and cozy setting for your living room, for instance, use sheer drapery or keep your windows unobstructed to allow natural light to flow inside. Additionally, consider installing some floor lighting near your living room lounger to create a cozy reading nook or some modern lamps in your bedroom which – aside from letting you enjoy your evenings in a more tranquil setting – can serve as powerful decorative elements.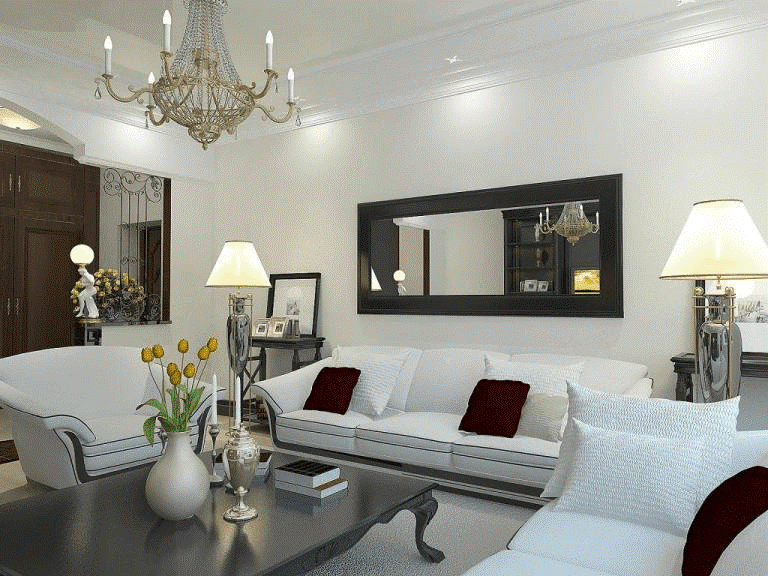 Image via Point2Homes.com
#3. Accessorize Your Home
Talking about small changes that make a big impact…accessories can really enhance the way your home looks. Putting some pillows on your sofas is a great first step when it comes to giving your home a quick makeover. You can add some figurines as decorations and all the souvenirs from your travels, as well as photos of your loved ones here and there. Place some paintings on your walls; art never ceases to inspire and it can instantly bring positivity into any room. You can always place more shelves around the house for all those books you never seem to have room for. Spruce things up with plants and fresh flowers and both your body and mind will feel the difference. You will sleep like a baby if you put some greenery in your bedroom, and you can also add scented candles pretty much anywhere in your home for a sparkle of magic.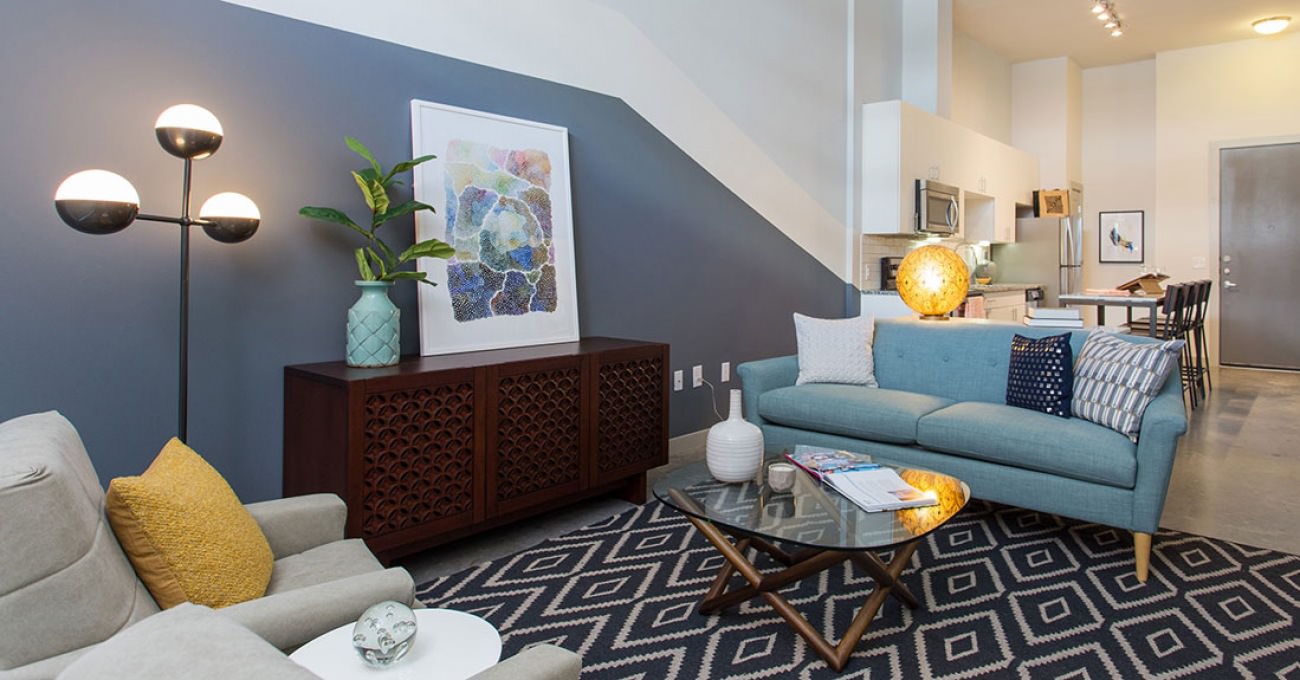 Image via RENTCafé
#4. Rearrange the Furniture
Last but not least, rearranging the furniture can also clear the way for a new beginning. Your home may feel like a whole other place in an instant, all freshened up and revitalized, but the most important thing here is that you plan ahead. You can do it the old-fashioned way with a pen and paper or with an online room planner tool. It's not magic, but it sure feels like it, so consider it when you're thinking of rehabbing your home.
Did you find any of these ideas helpful? Or do you have any other tips that have proven to be successful in turning your home into your personal sanctuary? Let us know!
« Back to General Blog