Caretta Workspace Gives Back In 2016
December 27, 2016
In addition to the many desk, tables, hutches, bookshelves, and other fine wood products that we have made here at Caretta Workspace in 2016, we also recognized the importance of giving back. We were honored to support some causes that are near and dear to our hearts including our ongoing commitment to the Columbus Zoo and Aquarium and The Works: Ohio Center for History, Art & Technology.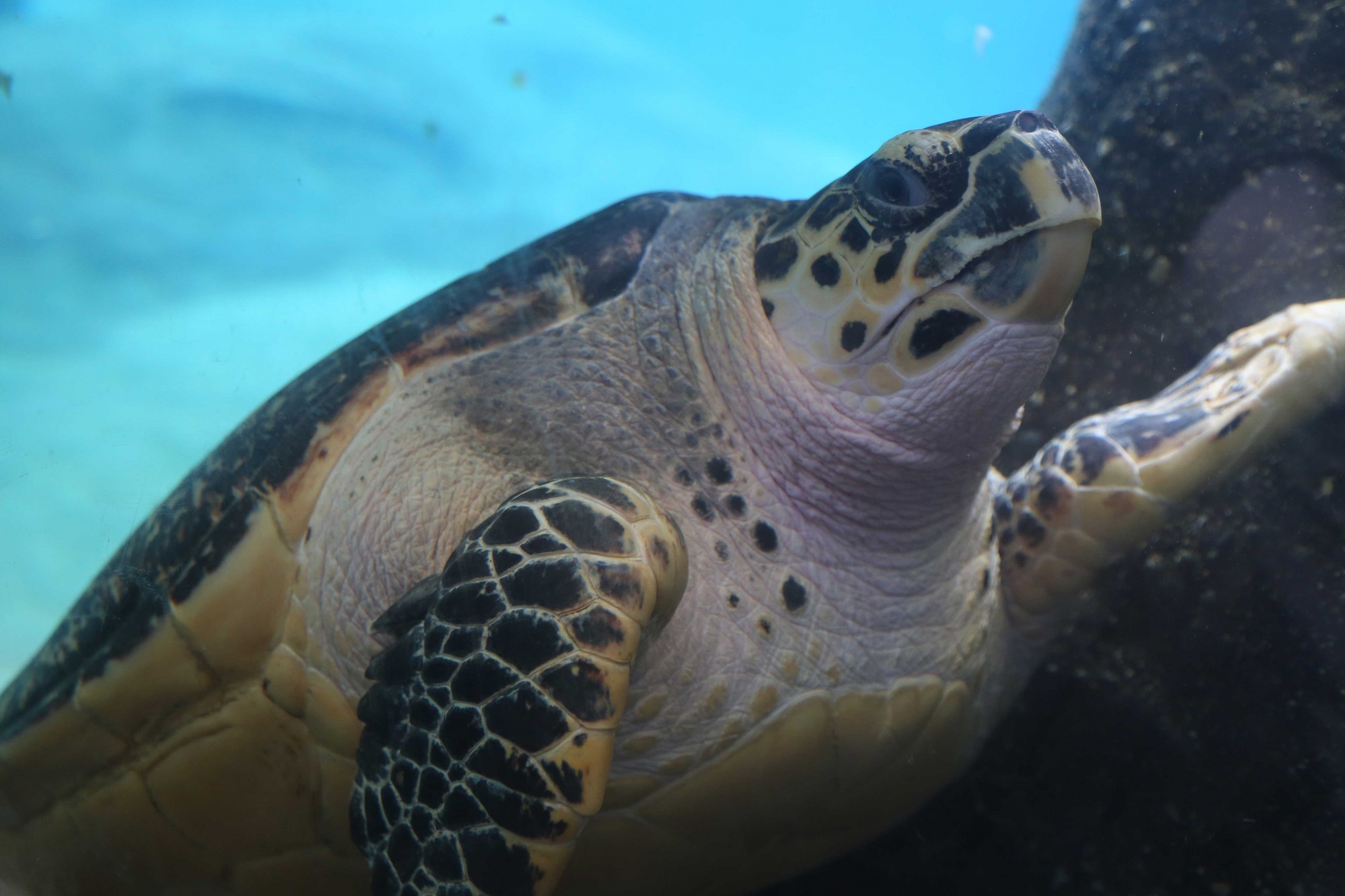 Sea Turtle Conservation Fund at the Columbus Zoo and Aquarium
Meet Buddy! She is a Hawksbill Sea Turtle living at Manatee Coast at the Columbus Zoo and Aquarium. Buddy represents the sea turtles that benefit each time a customer buys a desk from Caretta Workspace. With each desk sold, a donation is made to the "Save The Sea Turtle" fund through the Columbus Zoo and Aquarium. That donation helps to support conservation efforts all over the world. In 2016, Caretta Workspace's customers donation topped $10,000!
"The Columbus Zoo and Aquarium has this tremendous reputation and it's only going to be stronger as time goes on," Vice President of Conservation Dr. Michael Kreger said.
For more than 25 years, the zoo has helped improve the habitats and conservation of threatened and endangered animals across the world including seat turtles. The Columbus Zoo and Aquarium annually contributes more than $4 million of privately raised funds to support conservation projects worldwide including Sea Turtle and Loggerhead Turtle conservation efforts.
HATSOFF! The Roaring 20's Event
In September, Caretta Workspace was proud to support The Works: Ohio Center for History, Art and Technology's biennial fundraiser, HATSOFF! This event includes a silent auction fundraiser for the museum located in Licking County, Ohio. The Works helps teach the importance of innovation in engineering, technology, math and applied science in Central Ohio.
Caretta Workspace continued its tradition of donating to The Works this year by providing a new college desk for the silent auction.
"The support we receive from Caretta Workspace has been extraordinary over multiple the years," said Stephanie McManus, Director of Development at The Works: Ohio Center for History, Art and Technology. "The Caretta Workspace team goes above and beyond to be involved with both our fund raising events and even our programming here at The Works.
Not only have they contributed in-kind items for our auction, they have taken a special interest in our woodshop and STEM programs offering to donate supplies needed to keep our programming fun and well-resourced."
The educational programs at The Works: Ohio Center for History, Art & Technology are important to the success of the community's students and a big part of that success comes from a student's engagement with the industries related to the programming the museum offers including woodworking.
« Back to General Blog