Desk Personalization
Let us customize your Caretta products with custom logos and designs. Take a look at some of our favorite personalized looks for your office space.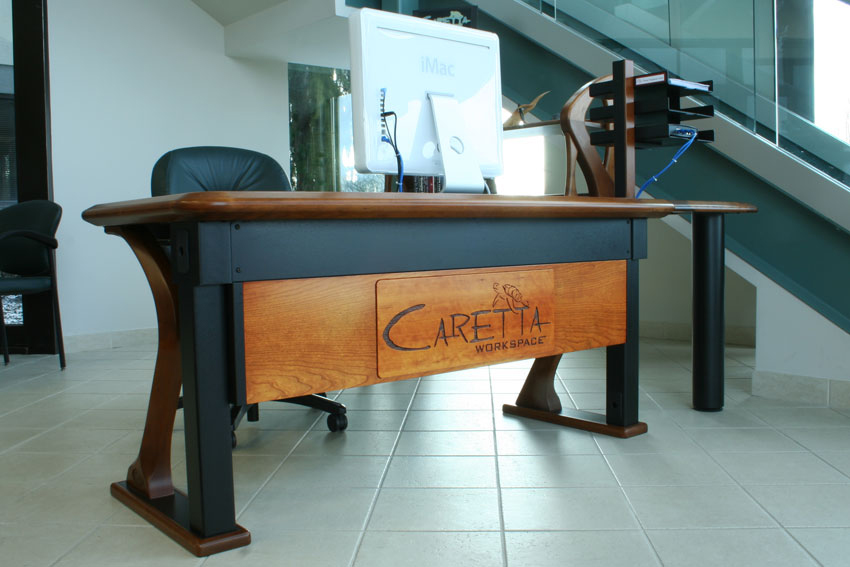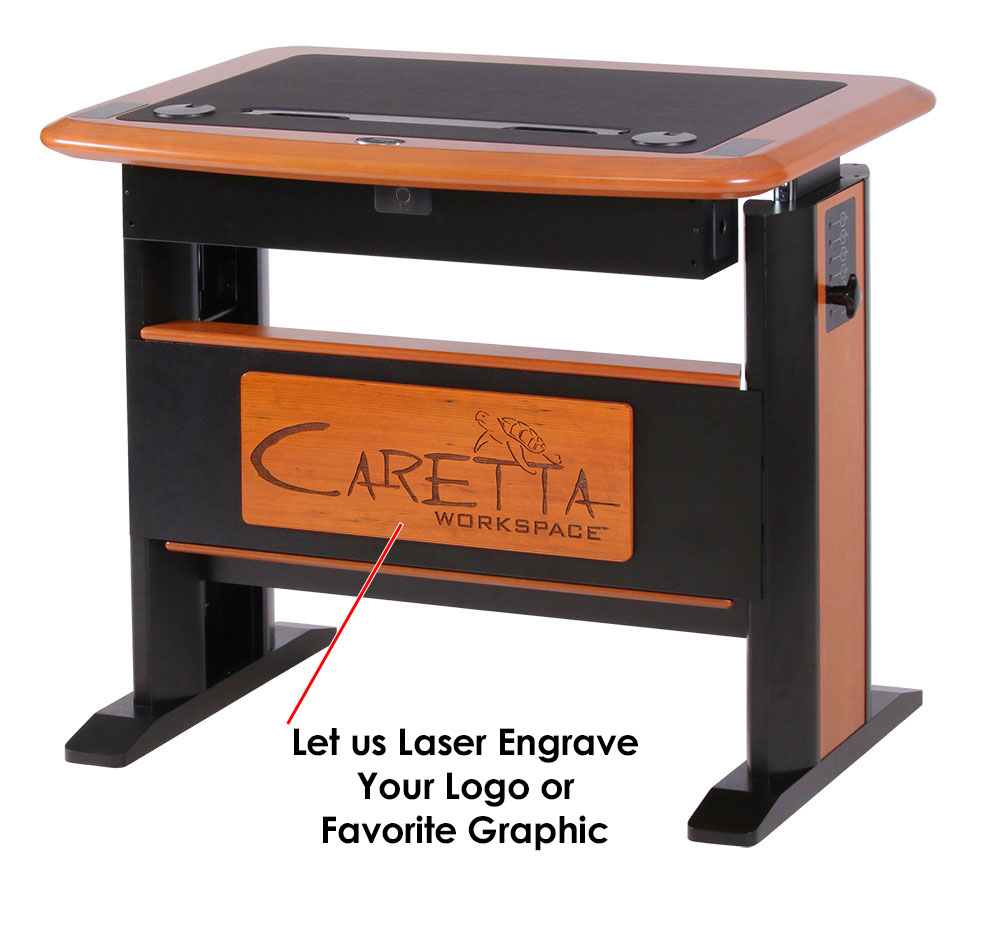 ---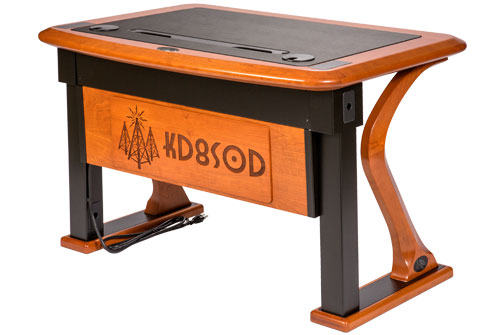 Add custom laser engraved graphics to your desk for a personalized look. You can add a corporate logo, special interest graphic, or virtually anything else to your desk. This is an example of a Ham Radio Desk. The graphic is laser engraved onto a solid cherry panel and inserted into a modesty panel on the front of the desk.
---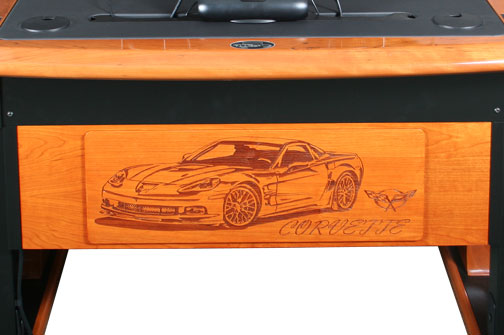 This is an example of a Corvette desk. Are you into horses, cars, a certain band or virtually anything else? Just ask us and we can engrave it onto your desk. You can even supply your own artwork.
---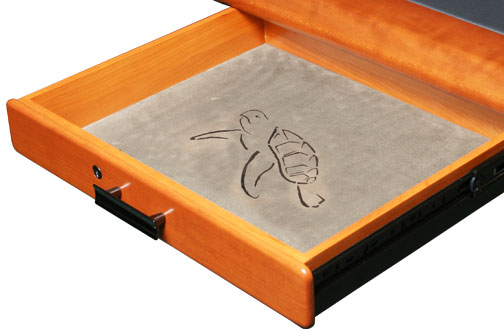 You can add custom logos or graphics to other parts of your desk as well. Here is an example of a custom logo laser engraved into the micro suede on the inside of a drawer.
---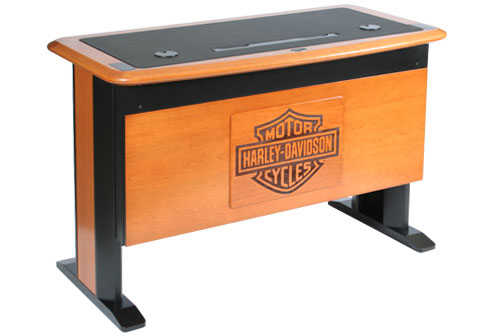 This in an example of a desk with a corporate logo, Harley Davidson desk. This is a standing desk that is set to a fixed height, with a laser engraved modesty panel.
---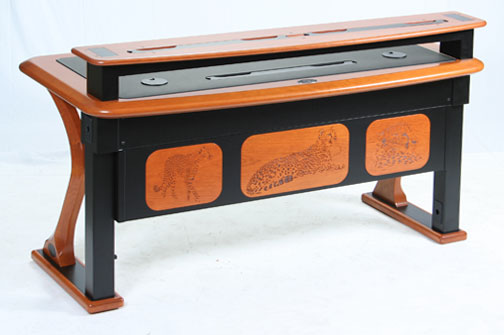 This desk has three laser engraved sections with a different view if a cheetah in each one. This is a true wildlife desk!
---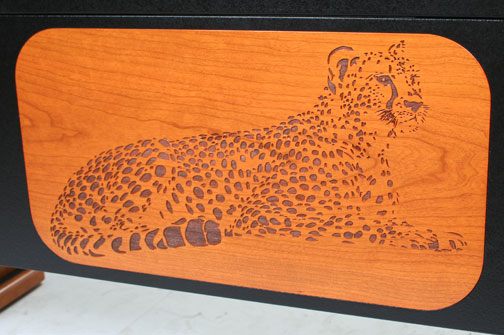 Here is a closer view of one of the the cheetah's that is laser engraved in the the desk modesty panel.
---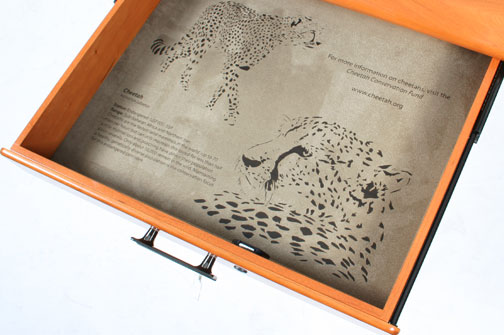 The Cheetah Desk was complete with laser etching into the micro-suede lined drawers.
---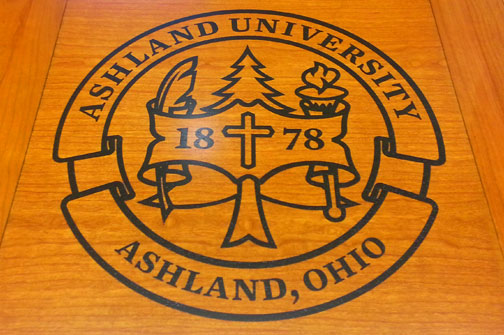 We can even provide custom inlaid graphics into tables.
---
Functionality
Laser engrave corporate logos, special interest graphics onto your desk.
Add a modesty panel to your desk with a custom look unique to you.
Add logos or other graphics to the inside of drawers
Custom inlays are also available for tables.
---