Why would anyone make a blue desk?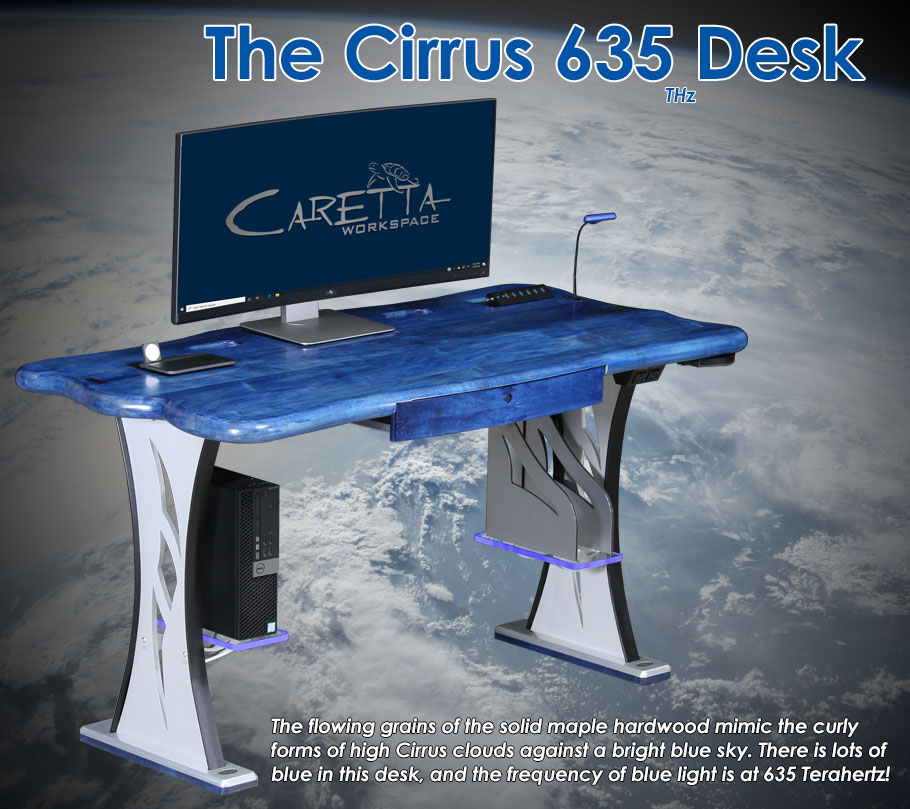 If you were to look back at the creative history of designer/engineer/entrepreneur Larry Tracewell, you would find a common hallmark of elegant style combined with superior function. His design talents have crossed a myriad of applications including scientific test equipment, sophisticated computer electronic systems, leading-edge telecom power supplies, and high-end solid wood technology furniture. Although the hundreds of products are very diverse, they all bear the same elegant design and style.
At Caretta, for almost 15 years, Larry has been designing and manufacturing the utmost functional and attractive solid wood technology desks on the market. Now combining his years of experience and innovation, Caretta is pleased to present its most exciting design, the Cirrus 635 desk. It is a true work of art.
What was the inspiration for creating this innovative piece of functional art? In the world of high-end computing, there has emerged a very simple, yet highly complex concept - The Cloud. The Cloud is a virtual place where data can be stored, retrieved, transferred, analyzed at such great volume and capacity that it's truly astonishing. Within this complex web of technology lies a natural art form. In this high-end computing world, Larry founded Tracewell Systems, which is a very successful company that designs and builds the hardware that pushes this cloud to the edge of possibility.
The Cirrus 635 desktop is a stunning sky blue, organic cloud shape crafted of 1.75" thick solid maple with a crystal clear finish that highlights the woodgrain. The artistic legs are constructed from ½" aluminum plate with a soft brushed finish. The sturdy acrylic shelves glow blue with LED edge lighting. A large locking drawer opens to provide a keyboard tray. Other features include accommodating a 37" Dell monitor or easy mounting for dual monitor arms. An LED desk lamp, storage shelf, High quality watch/phone charging pad, recessed space for a USB hub, and a retractable cup holder are also standard.
The Cirrus 635 desk is the pinnacle of art, style, form and functionality. Just as the beauty of nature and the astonishing accomplishments of technology can take our breath away on those rare occasions, I invite you to experience the elegance and functionality of the limited-edition Cirrus 635 desk.
Go to the Cirrus 635 Product Page Here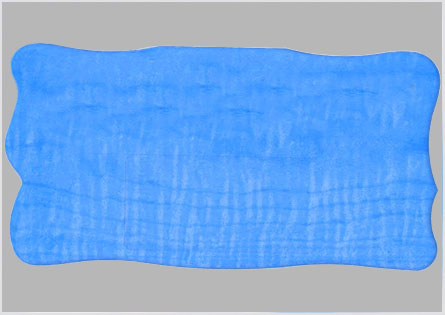 Unique desktop is made of solid maple hardwood and finished with a hard, clear finish that highlights the woodgrain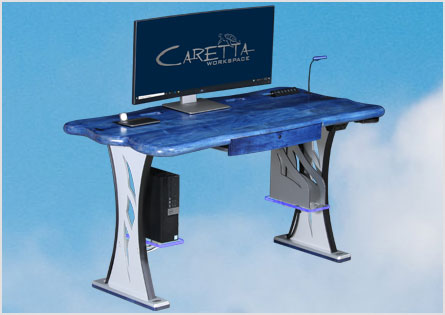 Each desk is a numbered work of art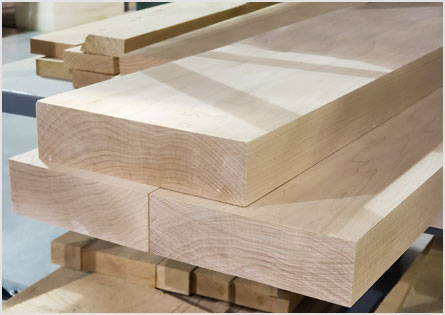 Made from the best, hand selected solid maple hardwood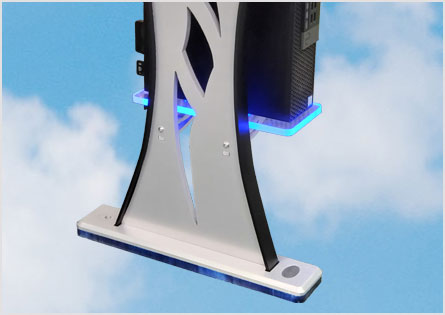 Artistic Designed, 1/2" thick, laser-cut aluminium legs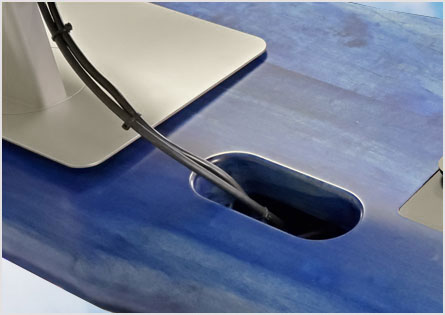 Cable management integrated into the desk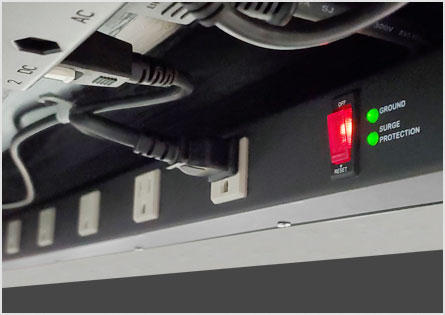 9-position surge-suppressing power strip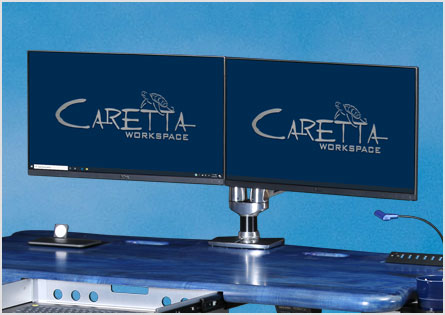 Thru-hole monitor arm mounting location in the center of the desktop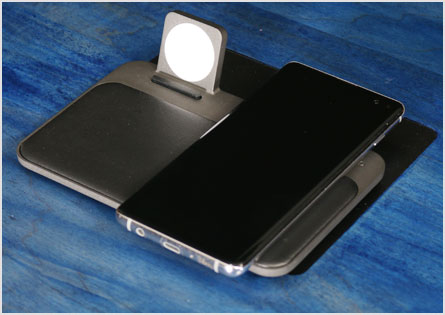 Large Qi wireless charger that includes Apple watch charging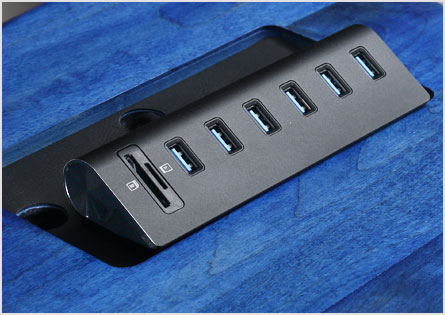 Dedicated space on desktop for USB/charging hubs or other wired devices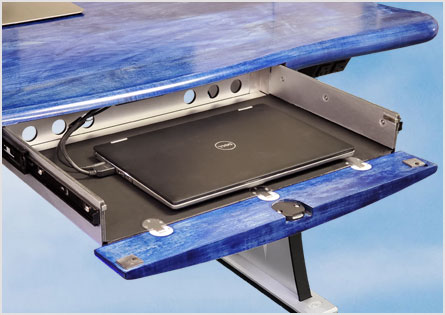 The drawer face can be opened so the drawer can be used as a keyboard tray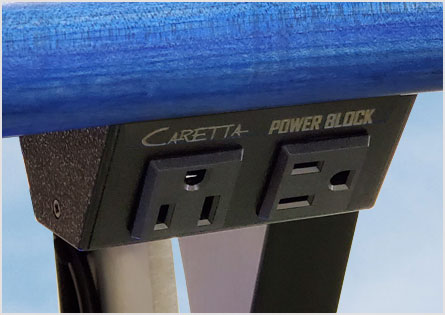 Two convenient plugs directly under the front of the desktop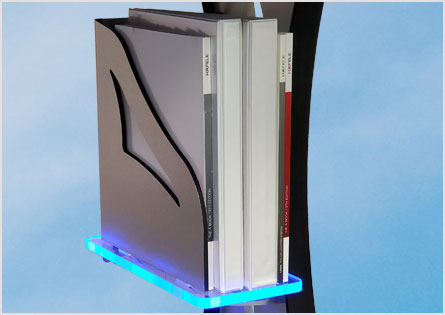 Storage shelf for laptops, tablets, books or binders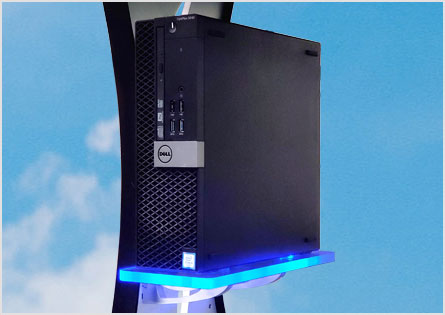 The shelves on the desk are laser cut from crystal clear, 1/2" thick acrylic, lit with a blue LED accent light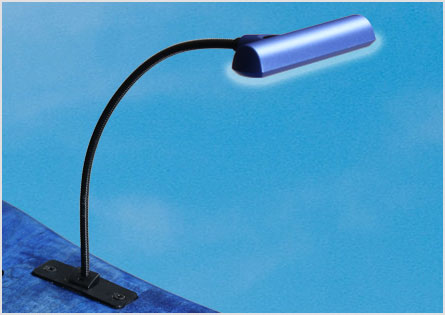 Flexible LED task light can be plugged into the desktop on either side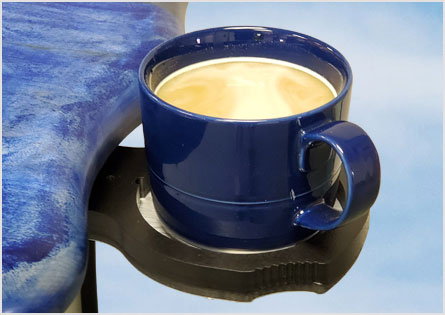 Cup holder retracts under the desktop when not in use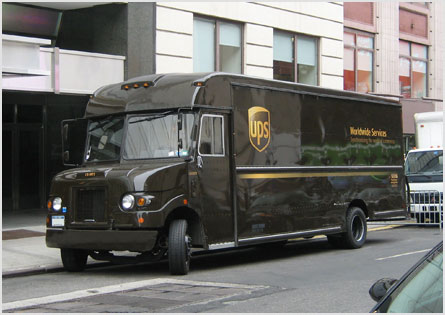 UPS Ground shipping from coast to coast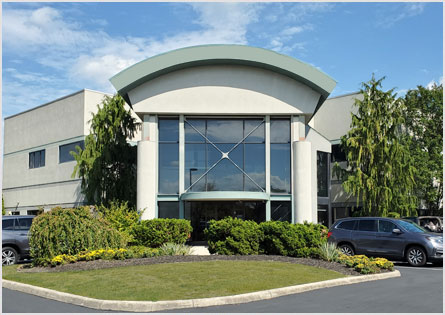 Hand-made at our factory in Central Ohio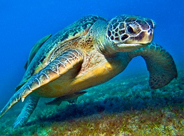 A portion of every desk sold goes to promote sea turtle conservation
Go to the Cirrus 635 Ordering Page Here
__________________________________________________________________________________________________________________
Let us know if you would like more information on the Cirrus 635 Desk: